Robin Rotterdam Unlimited Zomercarnaval Queen 2014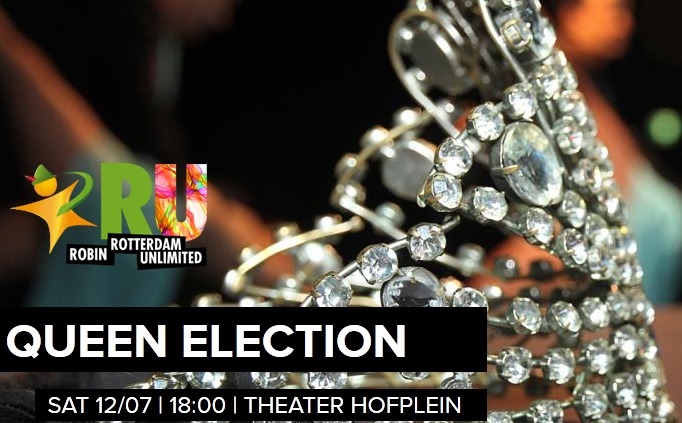 Elk jaar rond deze tijd gaat de Zomercarnaval Queen election strijd van start. Degene die uiteindelijk de fel begeerde kroon in ontvangst zal nemen mag de zomercarnaval straatparade, die een aantal dagen later door de binnenstad van Rotterdam trekt, altijd aanvoeren.
Op maandag 16 juni 2014 was het zo ver; maar liefst 10 deelneemsters stelden zich officieel aan het publiek voor. Heel leuk uitziende jongedames die de komende periode voor veel spektakel zullen zorgen.
De afgelopen jaren ben ik altijd wel voor 1 van de deelneemsters verantwoordelijk geweest voor het beeldmateriaal dat zij uiteindelijk voor promotie gingen gebruiken. Dit jaar had ik de eer om niet 1 maar 2 deelneemsters van beeldmateriaal te voorzien. Altijd leuk en laten we eerlijk zijn….ik vind het absoluut niet erg.. 🙂
De dames die ik heb mogen fotograferen zijn
Shamila Tromp namens Kingdoms under the Sun.
en
Lenore Peels namens Caribbean Love.
ik wens alle deelneemsters de komende periode veel succes toe. Ik kan nu al niet wachten op de finale ( 12 juli 2014, Rotterdam ) waar ik vanzelf ook aanwezig zal zijn om er een fotoreportage van te maken.
Mocht je de tussenstand willen weten of je stem uit willen brengen, bezoek dan de desbetreffende website.
Ook de Youtube-site van Rotterdam Unlimited wordt met regelmaat van nieuw film-materiaal voorzien dus vergeet niet om ook daar een kijkje te nemen.
https://longjoy.nl/wp-content/uploads/2014/06/Screenshot-2014-06-17-04.36-1.jpg
514
682
Philip Longjoy
https://longjoy.nl/wp-content/uploads/2023/01/LOGO-Longjoy-1-247x300.png
Philip Longjoy
2014-06-17 05:12:08
2020-01-08 02:23:21
Robin Rotterdam Unlimited Zomercarnaval Queen 2014