Golfdag Stichting Pijn Bij Kanker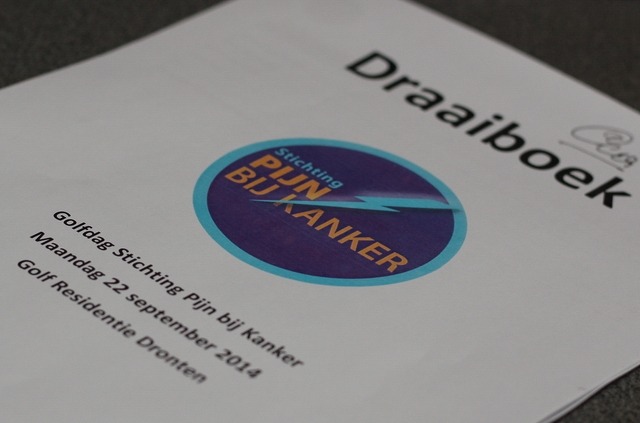 Voor wie het zich nog herinnert…..vorig jaar belandde ik op het gala van Stichting Pijn Bij Kanker.
Een stichting opgericht door Ernst Daniel Smid dat als doel heeft om heldere communicatie met de toch al in doodsangst verkerende patient te bevorderen.
Een zeer indrukwekkend gala waarbij veel vooraanstaande Nederlanders van zich lieten horen.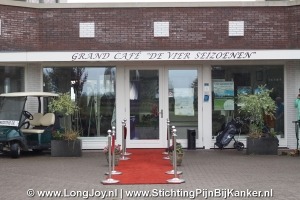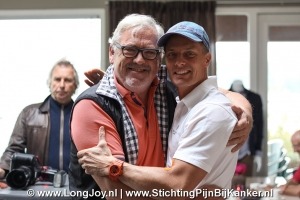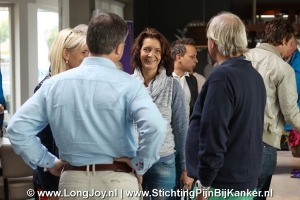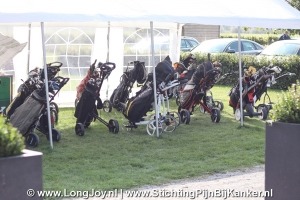 Op maandag 22 september jl. vond op initiatief van Ernst Daniel Smid op de Golf Residentie Dronten het eerste golftoernooi plaats ten bate van de stichting. Mede dankzij de inzet van vele bekende Nederlanders en enkele fanatieke golfers die dit goede doel een warm hart toedragen, is er een mooi bedrag van €16.000 bij elkaar geslagen.
Aan het einde van de ochtend, toen het stopte met regenen, kwamen de bekende Nederlanders en overige deelnemers aan. Medewerking aan deze dag werd onder andere verleend door Kenneth Perez, Winston Post, Aron Winter, Sander Janson, Ferri Somogyi, Manuel Venderbos, Roy van den Akker, Ivo Niehe, Pim Vosmaer, Elisabeth Mooy en Diederik Jekel. Kort voordat de wedstrijd begon, heeft de voorzitter van de stichting prof. Kris Visser, nog eens uitgelegd waarom het werk van de stichting zo belangrijk is.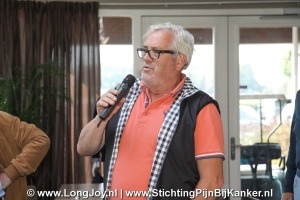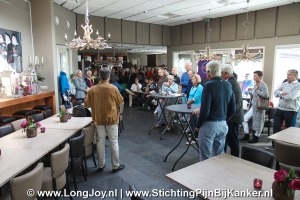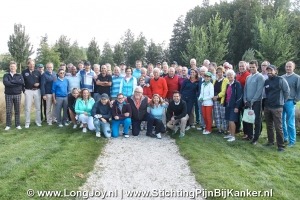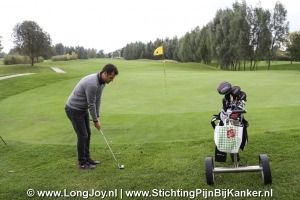 Op de baan kon men genieten van de baancatering. Bij hole 10 was dit in de vorm van koffie met wat lekkers en bij hole 2 haring met wijn of wat sterkers. Bij hole 15 hadden de spelers de mogelijkheid om tegen pro Brian Schutz een wedstrijdje 'beat the pro' te spelen.
Lang leek het erop dat het slechts één persoon was die dit ging lukken. Maar de laatste vier deelnemers van de dag versloegen Brian. Op deze hole mocht men ook een poging doen om een hole in one te slaan. Dit is helaas niet gelukt.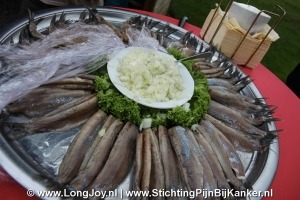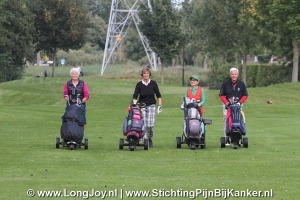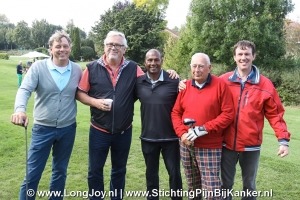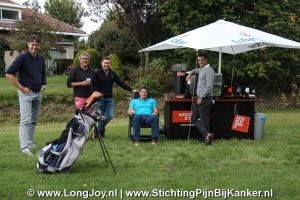 Aan het einde van de middag, na een prachtige golfdag, kwamen alle flights binnen en werd onder het genot van een hapje en drankje wat nagepraat. Vervolgens werd het buffet geopend en vond de prijsuitreiking plaats door Ernst Daniel zelf.
Velen gingen er met een mooie prijs vandoor. De poedelprijs onder de bekende golfers ging naar Ferri Somogyi. Zijn ballen belandden veelal in de sloot, diverse tuinen, op de snelweg en op een dak van een woonhuis, maar dat mocht de pret zeker niet drukken. Na de prijsuitreiking was er nog de veiling van een schilderij van kunstenares Bianca Leusink. Dit bracht nog een leuk extra bedrag voor de stichting op.
Mocht u benieuwd zijn naar de fotoreportage van deze dag…deze kunt u >>  hier << vinden.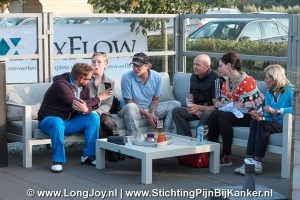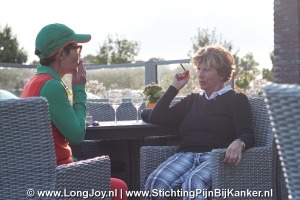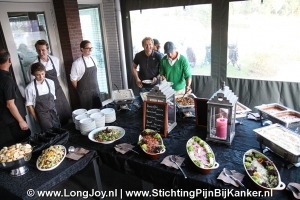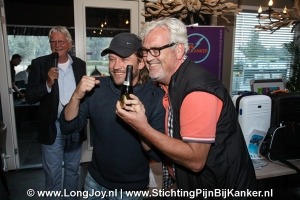 https://longjoy.nl/wp-content/uploads/2014/10/Golftoernooi_20140922_0024-1.jpg
640
640
Philip Longjoy
https://longjoy.nl/wp-content/uploads/2023/01/LOGO-Longjoy-1-247x300.png
Philip Longjoy
2014-10-03 16:49:46
2019-03-10 05:39:10
Golfdag Stichting Pijn Bij Kanker