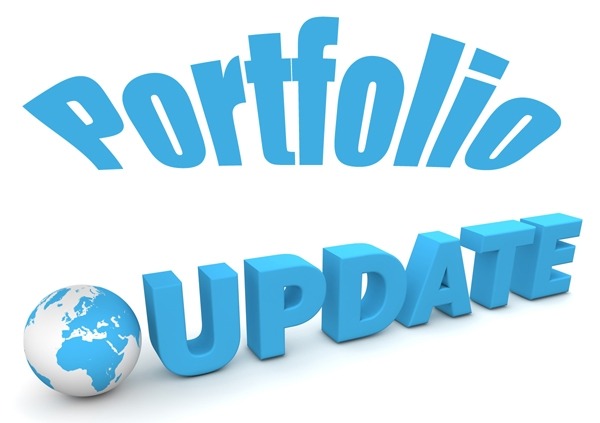 Het is ook alweer een poos geleden sinds ik mijn laatste blog post heb geplaatst.
Ik heb het de afgelopen tijd nogal drukjes gehad. Soms denk je dat een periode van rust eraan zit te komen, maar onverwachts komt het 1 en ander op je pad waardoor je uiteindelijk toch van hier naar daar moet rennen. Natuurlijk absoluut niet erg…ik bedoel..ik blijf actief en zo kom ik toch inspirerende personen tegen. De 20% studio-reportages korting, welke afgelopen december en januari gold, droeg daar ook een beetje aan bij. Wellicht dat ik zo een actie later dit jaar weer zal doen dus hou mijn website in de gaten.
De uitgaans-scene zal ik niet zo zwaar actief in zijn zoals in het verleden wel het geval was. Ik zal het nog wel opzoeken ( heb een aantal vaste opdrachtgevers ) maar na 10+ jaren in de party-scene bezig te zijn moeten de batterijen misschien weer opgeladen worden. Het #Throwback #Thursday #TBT – project waar ik een jaar geleden mee ben begonnen heeft mij ook duidelijk gemaakt hoe de scene de afgelopen 10 jaar is veranderd. Nogmaals…ik ben hartstikke blij dat ik destijds van zowel Holiday Jam en Partypeeps2000.com de kans heb gekregen om feestend Nederland zoveel mogelijk op de gevoelige plaat vast te leggen.cNatuurlijk waren er zo nu en dan ook mindere periode's maar hey…nobody said life was going to be easy. Helaas ben ik meer fotoreportages kwijtgeraakt dan ik dacht ( cd-rot ) maar heb ik nog steeds voldoende over om nog makkelijk elke donderdag iets te plaatsen. Mocht je geinteresseerd zijn in wat ik het afgelopen jaar zoal heb geplaatst, bekijk de vele foto-albums op mijn Facebook-page.
Voor dit jaar wil ik mij meer op bedrijfsreportages richten. Evenementen, portretten, seminars of met mijn mobiele flitsset/photobooth op diverse bijeenkomsten aanwezig zijn. In 2014 heb ik de nodige connecties gelegd dus is het afwachten wanneer ik daar de vruchten van kan plukken. Graag zou ik ook meer commerciële fashion-opdrachten willen doen dus mocht je iemand kennen die een persoon als mij behoorlijk goed kan gebruiken voor diens event- of productfotografie, schroom niet om diegene naar mijn website door te verwijzen.
Tussendoor heb ik ook de tijd genomen om de portfolio hier op mijn website eens grondig te herstructureren.
De vorige was, dankzij de gallery plug-in, een beetje te chaotisch opgebouwd. Door de tijd heen werd hij steeds stabieler waardoor ik de werking ervan beter begon te snappen. Ik heb veel oud materiaal van 2008 tot 2012 eruit gegooid ( zijn nog wel te vinden op mijn Facebook-page ), meer categorieën aangemaakt en ook extra foto-materiaal toegevoegd die ik al die tijd op mijn externe harde schijven had staan maar er niets mee deed. Als je 15 gig webspace van je hostingprovider hebt gekregen dan moet je het ook gebruiken want anders is het zonde als je er niets mee doet denk ik dan. Op het moment van spreken heb ik 4,5 gig in gebruik dus ben ik tevreden.
Ik vind het ook fijn om te zien hoe mijn werk de afgelopen jaren, in positieve zin, is veranderd. Ik zal niet zeggen dat ik de slechtste ben, ik zal ook niet zeggen dat ik de beste ben maar natuurlijk zal ik er altijd naar streven om mijn kwaliteit altijd een lat hoger te leggen. In de fotografie business is er nog genoeg te leren dus zal er altijd wel iets te verbeteren zijn.
Till next time.
https://longjoy.nl/wp-content/uploads/2015/03/Untitled-1-1.jpg
600
600
Philip Longjoy
https://longjoy.nl/wp-content/uploads/2023/01/LOGO-Longjoy-1-247x300.png
Philip Longjoy
2015-03-08 04:19:46
2015-03-08 04:19:46
Portfolio Update